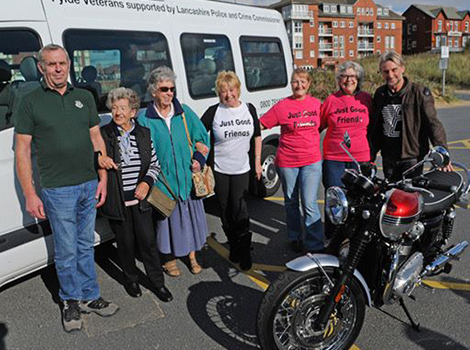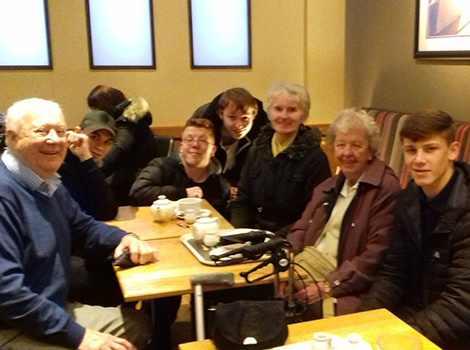 Just Good Friends in a small charity based on the Fylde Coast that has makes a big impact on the lives of those people it supports.
Members arrive at Just Good Friends (JGF) lacking companionship, feeling left out and isolated from others. Their sense of self-esteem/self-worth is very low affecting their emotional, mental and physical wellbeing. 
JGF provides a supportive and caring environment to help them establish friendships and find support they need to rebuild their life. It does this through a wide range of social activities & events, peer support groups, 1-1 support as well as the provision of advice, guidance and advocacy. They currently have over 250 members ranging from the age of 14 to over 90.
We researched and created a dynamic funding plan that was designed to replace the lost donation revenue with grant funding from a variety of different sources. Over the initial seven-month period of implementing the plan we have written and submitted nine funding applications to a variety of different funding bodies.
We also worked with them to document a Theory of Change for the organisation to ensure they can build a sustainable approach to securing grant funding moving forward and clearly communicate their impact. This has informed the creation of a new set of output and outcome-based measures for different aspect of their services which they will begin to collect in the coming months.
Now the short-term funding crisis has been averted we have started to work with the senior team at JGF to adapt the funding plan so it can support the next phase of their evolution. This has included designing and coordinating a consultation exercise with over 100 stakeholders. 
With one application currently being considered and a further three in the pipeline, to date we have helped secure 72% of the funding target that was agreed for the first year of the plan. Our success rate is two in every three funding applications we have submitted.
The most important result has been ensuring we have been able to provide a critical lifeline for JGF and in particular the members they continue to support at the most challenging of times.
'The support we have received from Hitched Communities has been invaluable in ensuring we have had the funding to be able to continue to provide support to our most vulnerable members throughout the pandemic. We now have a funding plan in place and are moving forward with confidence.' Bev Sykes, Founder – Just Good Friends